QUICK OVERVIEW
Marey GA14CSALP Propane Gas Tankless Water Heater 3.7 GPM
Digital temperature display
CSA Certified
3 points of use application
Indoor installation
Requires a 120 VAC and 60 Hz power
Comes with a 5 year warranty
PRODUCT FEATURES
Designed to effectively supply endless hot water during proper utilization
The unit has no pilot light and consumes no gas when the heater is not being used
Comes with an Anti-freeze system and an over temperature protection thermostat to guarantee safety
Meets DOE requirements and has a rating of 0.83 Energy Factor
This unit has a 110/120-volt UL listed power cord that powers the internal Exhaust Fan, Anti-Freeze Protection and the Digital Display
It activates automatically on water pressure between 15-150 PSI
Operated by 120 VAC voltage
It includes convenient H2O SAVER TECHNOLOGY, a digital functionality that allows owners to control hot water consumption and conserve water
Must be installed by a professional plumber or electrician to ensure safety and quality
PRODUCT DESCRIPTION
Whole home indoor solution for 3 points of use, Marey GA14CSALP 97,000 BTUs will provide up to 3.7 GPM for a perfect shower. This model is ideal for any any size home, apartment, cabin and small commercial usage. The unit is CSA tested and approved for the US and Canada market.
Minimum Activation Rate 0.65 GPM
Minimum Temperature 95 °F – 140 °F MAX.
Water Connection Location – BOTTOM
Water Connection Size 1/2"
Flow Rate:
Flow Rate @ 35°F Rise 4.6 GPM
Flow Rate @ 45°F Rise 3.6 GPM
Flow Rate @ 55°F Rise 2.9 GPM
Flow Rate @ 65°F Rise 2.5 GPM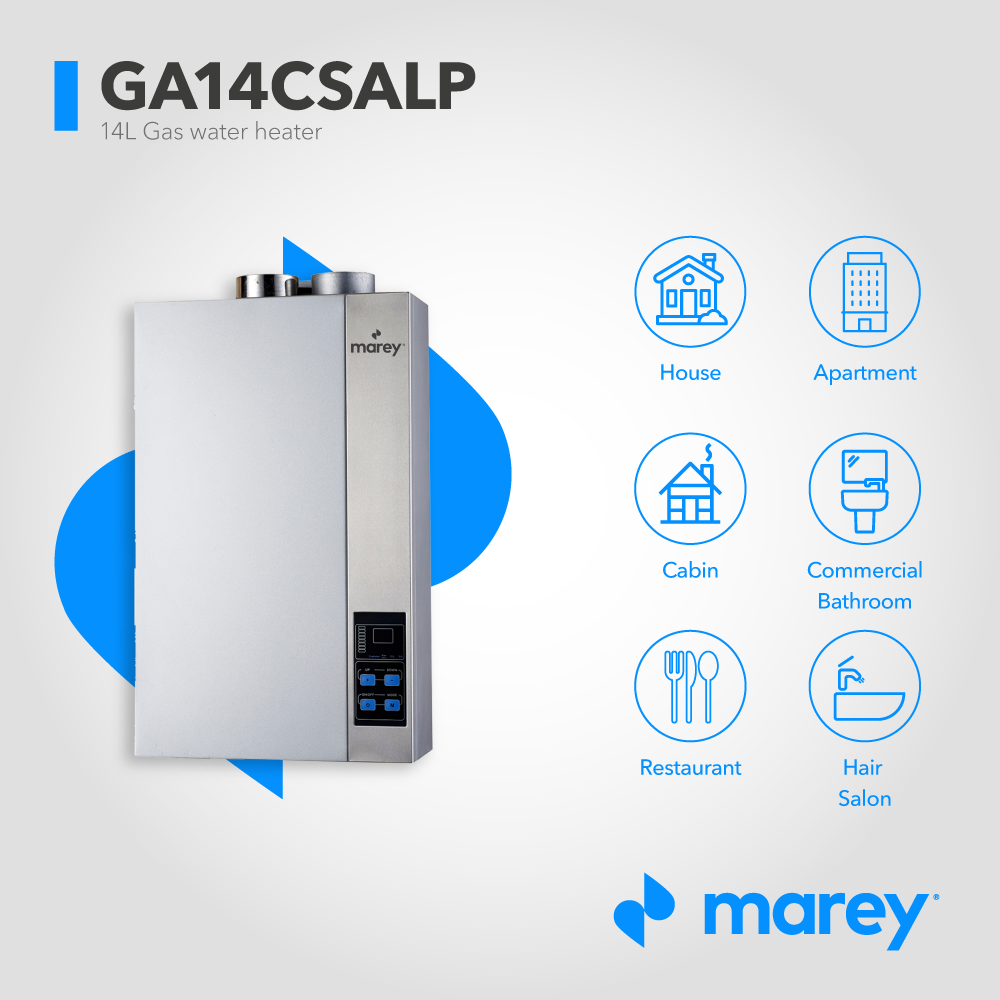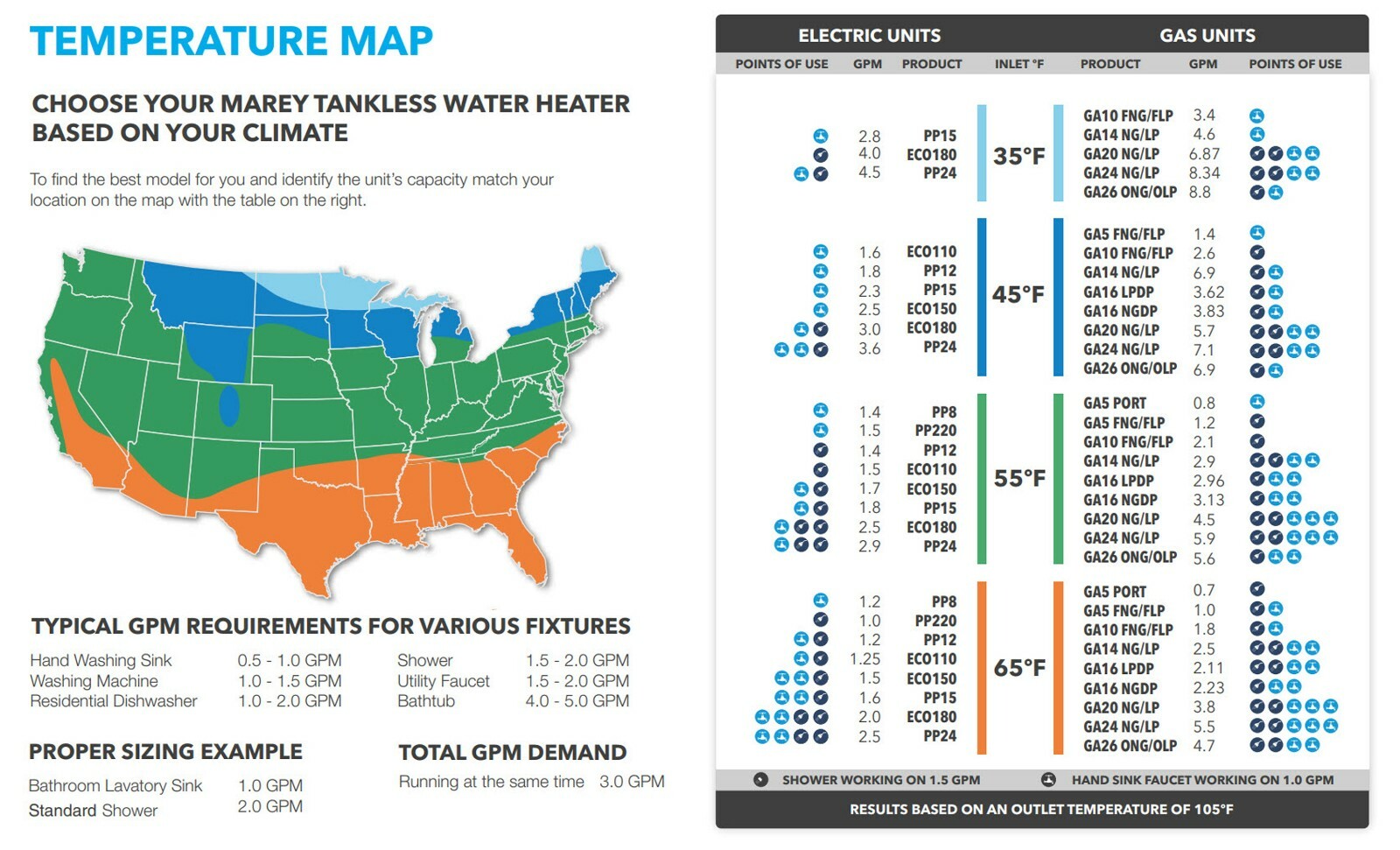 SHIPPING POLICY
All our products are shipped to you Free; shipping is included in our pricing. We ship multiple USA Warehouses throughout the 48 contiguous states. All large HVAC systems are shipped via freight carries due to the weight. Depending on how rural your location delivery times will vary. However, small or lightweight items are shipped via UPS or FedEx ground.

RETURN POLICY
We offer a 30 day no-hassle return. As soon as your order arrives back at our warehouse and it is inspected, (all boxes need to be unopened for full credit); we will then issue your prompt payment less the return shipping cost.