Marey 16L Tankless Hot Water Heater Natural Gas Whole House Instant 4.2 GPM
PRODUCT FEATURES
 Rated at maximum output 105,800 BTUs for endless hot water
No electricity needed:

 

unit ignites with 2 D cell batteries. Perfect for off-the-grid areas, campsites, cabins, or any other location where electricity is not available.

Unit comes with a digital display making it easy to adjust water and gas flow to your desired output temperature

4 simultanous points of use

Maximum Flow rate: under 0.1mpa, 3.61 gpm/ under under 0.2mpa, 4.57 gpm

Compact design, saves space

CSA Certified hose and portable outdoor shower included

Safety features: Flame failure device, anti-freezing protection, and over heating protection

Not recommend for elevations above 2000 ft.

Comes with a 5-year limited warranty
PRODUCT DESCRIPTION
Marey 4.2 GPM, 16L natural gas tankless water heater is a great whole house water heating solution perfect for cabins, horse stables, and mid-size homes. No electricity is required, the unit ignites with 2 D cell batteries, so it is ideal for off-the-grid areas or any other location where electricity is not available. This Natural Gas Tankless Water Heater can provide a maximum of 4.2 GPM for a perfect outdoor shower at 115°F output water temperature. output water temperature. This very versatile unit is great for many different outdoor uses such as washing your pet, washing your car, and also taking a great outdoor shower. It can also be installed indoors with proper ventilation according to local building and plumbing codes. The unit includes a convenient digital panel that allows you to adjust the water temperature and gas flow. The tankless design provides hot water on demand, saving valuable resources such as energy and water. Designed to supply up to 4 simultaneous points of use, this unit provides hot water solutions for a wide variety of applications. Its compact design saves space and is easy to install.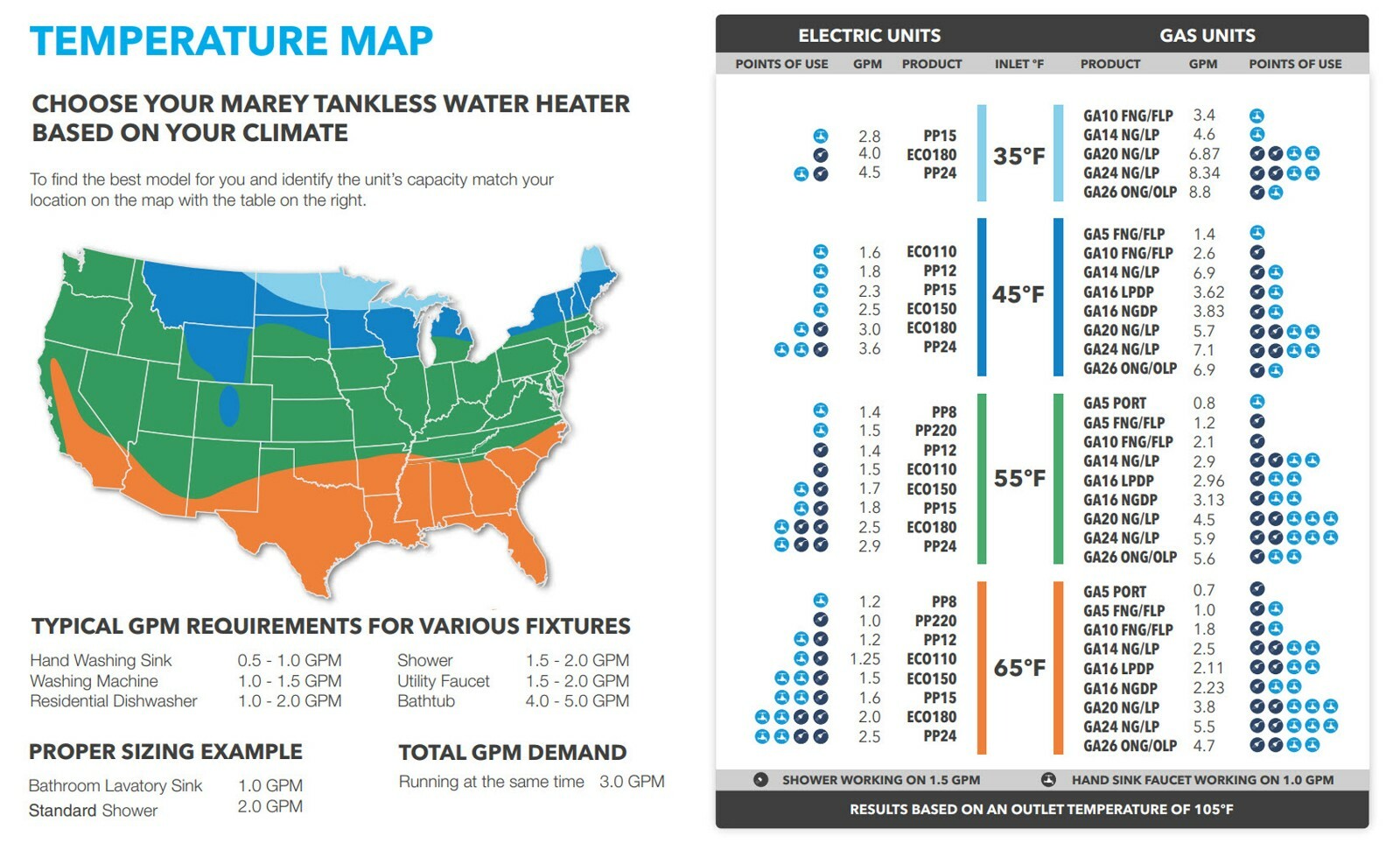 SHIPPING POLICY
All our products are shipped to you Free; shipping is included in our pricing. We ship multiple USA Warehouses throughout the 48 contiguous states. All large HVAC systems are shipped via freight carries due to the weight. Depending on how rural your location delivery times will vary. However, small or lightweight items are shipped via UPS or FedEx ground.

RETURN POLICY
We offer a 30 day no-hassle return. As soon as your order arrives back at our warehouse and it is inspected, (all boxes need to be unopened for full credit); we will then issue your prompt payment less the return shipping cost.