Marey PP220 Electric Tankless Hot Water Heatter 220V 1.5 GPM
QUICK OVERVIEW
Marey Electric Tankless Water Heater Power Pak Plus 220V PP220 PPEX5
Saves water, electricity and space
Four-temperature level adjustment and water control
Easy management and simple adjustments.
Requires very low water pressure to activate.
Recommended for the Caribbean region or southern states of the US.
Comes with 5 year warranty
PRODUCT FEATURES
220 volts
Adapts to the house circuit breaker, for 10Amp, 20Amp, 30Amp or 40Amp.
Allows customers to regulate energy consumption
Built in filter on the water inlet to avoid sediments from damaging the unit.
Unique design with four temperature level adjustments and water flow control
Adapts to home's electricity capacity, allowing customer to regulate energy consumption
Filters on water inlet to avoid sediments from damaging the unit
Must be installed by a professional plumber or electrician to ensure safety and quality.
PRODUCT DESCRIPTION
The compact Power Pak 220V is great for one point of use applications. Adjustable from 10 amp to 40 amp to best suit your hot water needs. Scale resistant heat chamber and inlet valve are amongst the features which separate this electric unit from the pack. At a standard faucet flow of 1.5 GPM, the temperature increase is 26°F. Its compact design allows for easy installation in any home.
Minimum Activation Rate 1.32 GPM
Minimum Temperature 32 °F – 167 °F MAX.
Water Connection Location – BOTTOM
Water Connection Size 1/2″
Flow Rate:
Flow Rate @ 35°F Rise 2.3 GPM
Flow Rate @ 45°F Rise 1.7 GPM
Flow Rate @ 55°F Rise 1.5 GPM
Flow Rate @ 65°F Rise 1.0 GPM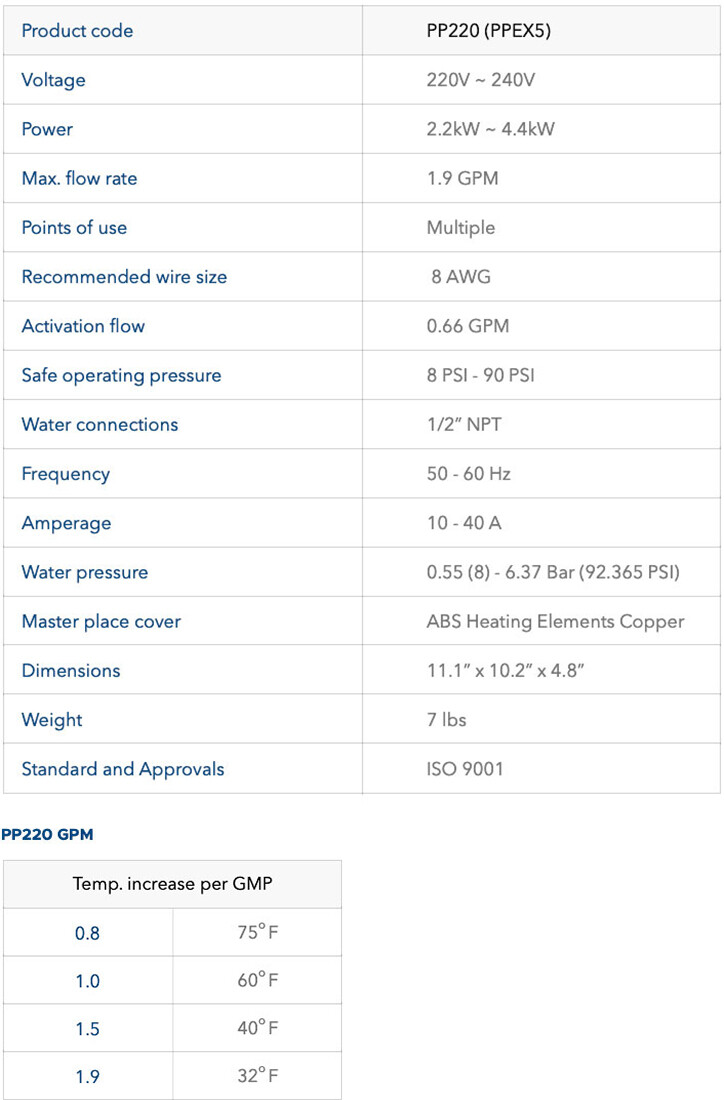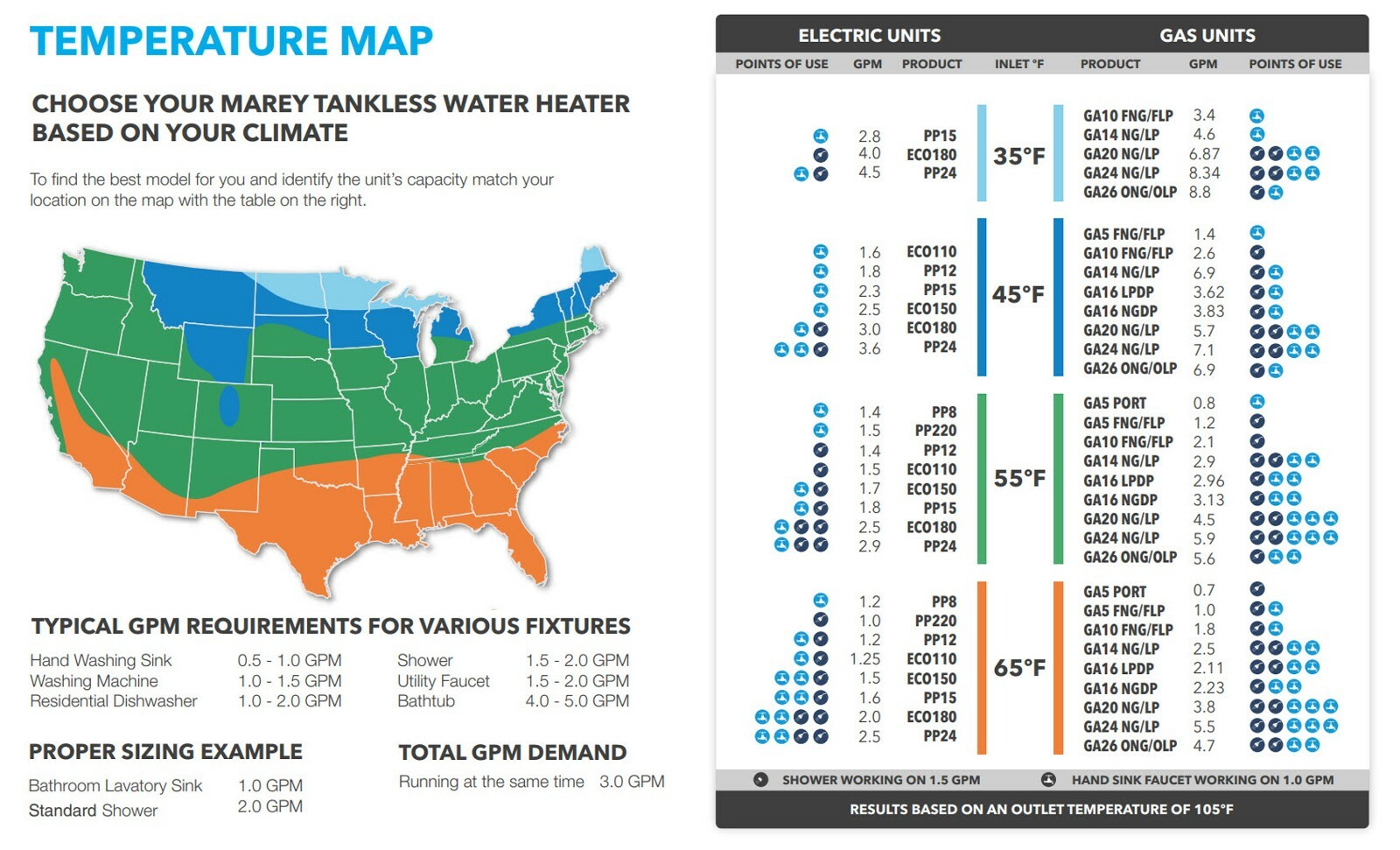 SHIPPING POLICY
All our products are shipped to you Free; shipping is included in our pricing. We ship multiple USA Warehouses throughout the 48 contiguous states. All large HVAC systems are shipped via freight carries due to the weight. Depending on how rural your location delivery times will vary. However, small or lightweight items are shipped via UPS or FedEx ground.

RETURN POLICY
We offer a 30 day no-hassle return. As soon as your order arrives back at our warehouse and it is inspected, (all boxes need to be unopened for full credit); we will then issue your prompt payment less the return shipping cost.